HOW THE INTERNET OF THINGS WILL CHANGE BANKING AND MORE NEWS
A weekly wrap-up from Silicon Valley on what's making the news in fintech, banking, and disruptive trends
How The Internet of Things Will Change Banking
What it is: Analysts at Gartner predict there will be 25 billion smartphones, smartwatches, wearables, connected cars and other connected devices by 2020. An amazing forecast, that strongly indicates the influence that machine-to-machine (M2M) connectivity is going to have on our society, culture and business.
For business, there are multiple opportunities to benefit from IoT, with $2 trillion of economic benefit predicted on a global level by Gartner.
Why it is important: IoT can help take banking to the next level by generating data that adds value for banks and customers. Banks might use IoT technologies to create more engaging and context-aware customer rewards, or to generate more intelligent and personalized customer cross-sell opportunities, for example.
It will be those banks that best use these new types of IoT-generated data streams to make vital decisions on business lending that stay ahead of the curve.
Read More
What is a Bank?
What it is: In 2016 a big bank also doubles as an enterprise software company and a mobile apps developer. It is a customer-service organization to big companies and individuals alike. It is a tool of government-mandated social policy. A shareholder-return engine. An international intermediary. A seller and trader of securities. A policeman of criminals. A policeman of itself. And, of late, a public vessel, dirtied by political feeling about everything from inequality to race to Congress to the U.S. Constitution itself.
Having survived the financial crisis—with nearly $500 billion of taxpayer support—banks are today confused about their purpose. Shareholders are agitated. Revenue at the country's three largest isn't growing. (Bank of America had more revenue in 2010 than 2015.)
Why it is important: Costs and regulation have risen, which means the only way to improve profits is to cut still more costs. For one, a crop of regulation-averse small companies is trying to pick off bank functions and customers. There is also a regulatory and political culture that is methodically targeting what happens to be the banks' most profitable lines, be it bond trading, selling branded mutual funds or overdraft "protection" loans.
Big changes await. Most bank CEOs don't agree with the idea that the biggest banks will be broken up. They prefer to use the term "rearrange" or "realign." Whatever words they choose, it feels only a matter of time until shareholders—with the tacit or explicit support of Washington—cleave most into new combinations with different missions.
Read More
Banking's Optimism Doesn't Synch with Market Realities
What it is: The majority of larger bank executives remain optimistic about the future. In fact, many banks have embraced the digital movement and are confident they are making strides to keep pace with emerging fintech competitors.
Unfortunately, according to the 2016 Banking Industry Outlook, published by KPMG, the strides overall are small compared to the movement of the marketplace. Now more than ever, the need for speed is paramount, as new competitors continue to enter the marketplace and the digital expectations of the consumer increase.
Why it is important: According to KPMG, "A key to future success will rely on banks' ability to fully integrate digital capabilities into their business. This means going beyond front-end capabilities and instilling a core focus on the customer that permeates every aspect of the organization."
While the majority of banking executives may feel comfort today, this may represent the calm before the storm as some very tough structural decision will be required around investment in systems, distribution, and new innovative products. Being big and strong may not be enough to win the battle for the customer in the future.
Read More
Lending Club: The Scandal's Financial Consequence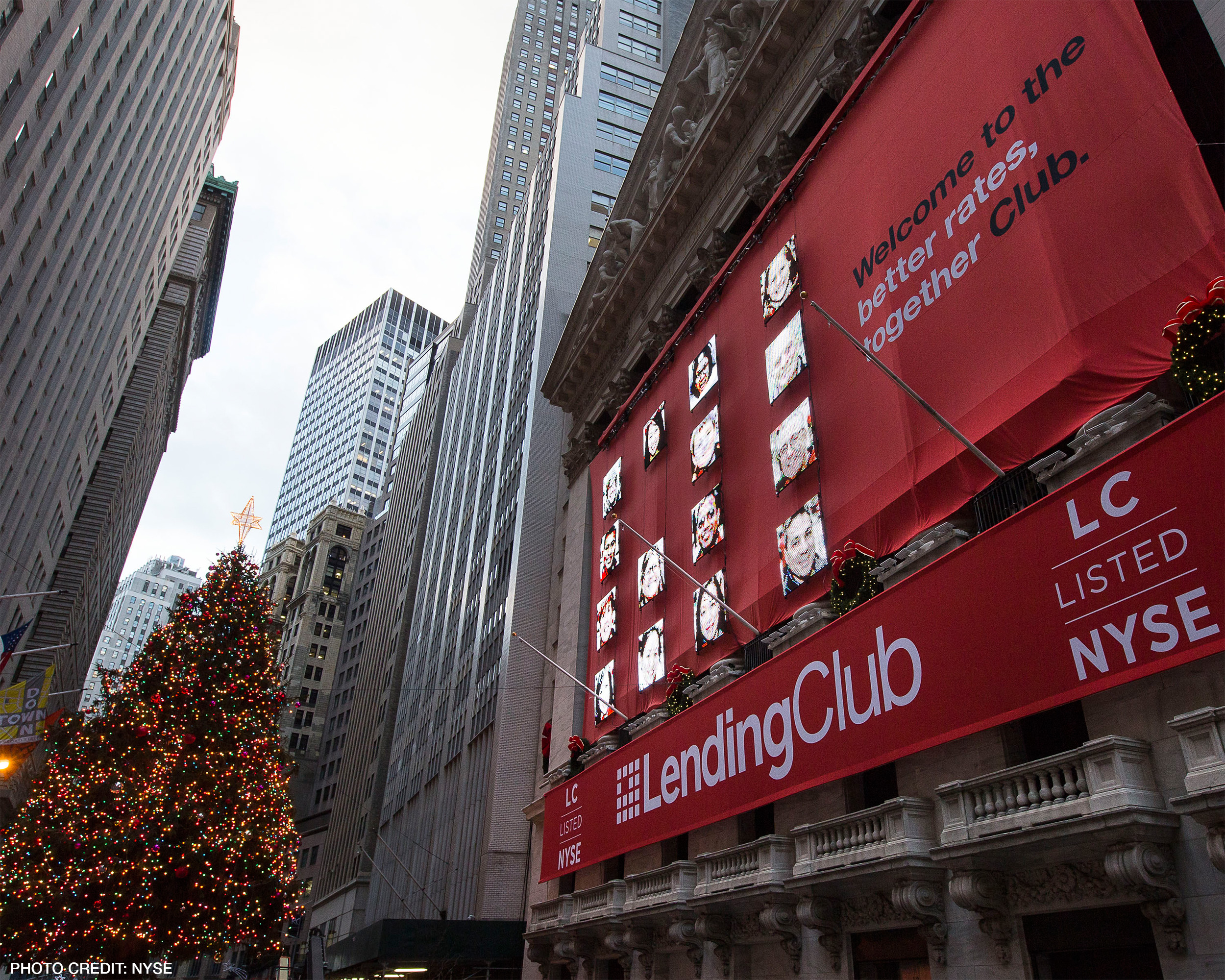 What it is: Despite Lending Club's image of being "retail investor-friendly," a significant portion of loans are in fact purchased by institutional investors. The recent scandal for the company sent them on a frenzy to find more capital to satisfy new loan demands. A bank without access to capital is nearly worthless, yet it would appear that the market has priced in a valuation floor for the company. At a share price of $4.73, the company has a market cap of $1.81 billion. This compares to a book value of $1.05 billion as of Q1.
Why it is important: Lending Club's book value doesn't offer enough protection based on the current liquidation value and the future prospects of the company. If the management decides to wind down, shareholders stand to lose at least a third of their investments. If the capital deficiency problem isn't resolved soon, negative growth will directly impact the book value as originations (and the associated fees) decline.
Read More
Bank of America CTO: Banks Shouldn't See Themselves as Fintech Companies
What it is: Banks use technology, but they are not pure fintech because their customers have much higher expectations of reliability, says Cathy Bessant, the chief operations and technology officer of Bank of America.
Fintech can be experimental, and it can fail without making much of a difference. Bank of America has no such luxury. "The potential cost of failure at scale is something to be avoided," Bessant said Tuesday during a session at the Exponential Finance conference hosted by Singularity University and CNBC.
Why it is important: Bessant regards banking innovation as a reality living outside of Silicon Valley fintech firms. "Sometimes we as technologists get it backwards. We talk about AI or blockchain and how to apply those technologies. Our strategy at B of A is to understand the customer need and then figure out what the technology is to get us there," proclaims Bessant.
She goes on to say, "Technology and banking are one… So the distinctions we make in banking, don't really have relevance in the go-forward environment… It plays to our ability to have great business people think as great technologists because they have to."
Read More
Deutsche Bank CEO: 'Every Conversation We Now Have Is About Technology'
What it is: Deutsche Bank CEO John Cryan appeared on a panel of business executives at the DocuSign Momentum conference in London to discuss how the digital revolution is transforming business.
Cryan told the audience of business executives: "Everything about our business model is changing and that's why we've not worried too much about protecting our inheritance. Of course our brand, of course, our client relationships, but we need to revolutionise our business because the world has changed so much."
Why it is important: Increased regulation in the financial sector in the wake of 2008 financial crash has inflated operating costs for banks around the world meaning they have to be leaner and meaner if they want to deliver the same returns to shareholders as they did in the pre-crisis years.At the same time, advances in technology and a load of out-of-work bankers in the post-crisis era have given rise to a host of fintech startups who do promise to do different parts of a bank's job faster, better, and cheaper than the lumbering lenders. Established banks are locked in a technology arms race with these nimble rivals.
Deutsche Bank is not alone in thinking this. Goldman Sachs says it now thinks of itself as primarily as a tech company and JPMorgan CEO Jamie Dimon has warned that "Silicon Valley is coming" and banks need to adapt fast. Almost every other major bank is seriously looking at technology in one way or another.
Read More
Banks and Startups Debate Regulation
What it is: "As technology-based third-party relationships have taken an increasingly significant role for banks, the need for focused regulatory guidance has increased," Richard Neiman, LendingClub's head of regulatory and government affairs, wrote to the Treasury Department's Office of the Comptroller of the Currency (OCC).
Start-ups are seeking greater access to regulatory data and further inclusion in the U.S. payments system, from which they have been largely excluded from the industry's early development.
Why it is important: Coming on the heels of the Consumer Financial Protection Bureau'scrackdown on brick-and-mortar payday lenders, fintech may well represent the best opportunity for underbanked consumers to access banking products.
Capital One Senior Vice President Meredith Fuchs had new ideas to help foster further innovation: "We recommend the OCC explore non-traditional sources of talent who have a different set of experiences or formal training customarily considered by the OCC," which might include "engineers, product managers, data scientists and designers who may not come from banks, but rather from leading technology companies," Fuchs wrote.
Read More
Fintech is Playing The Long Game
What it is: From startups to established technology ventures such as Alibaba and PayPal, companies are working to disrupt and capture market share from traditional financial institutions — which are truly giants compared with the upstarts of today.
The U.S. market stands as the most mature and active in startup activity and investments. The finance sector in the U.S. is being challenged on all fronts.
Why it is important: The financial sector represents 7 percent of the U.S. economy and has grown over the past decade. But with the loss of trust since the last economic crisis and the rapid pace of innovation, nothing is too big to fail. Wells Fargo had more than $86 billion in revenues in 2015 with a market cap of $254 billion, but Nokia in 2000 had a market cap of $300 billion with $28 billion in revenues. Today, Nokia is down to a market cap of $26 billion and a shell of its former self.
As startups attack the revenue streams of banks, they will slowly erode the profitability of these traditional institutions. Already half of all commercial (retail) bank customers are unprofitable. The startups challenging the financial sector are playing the long game; they are not looking for overnight successes. Traditional banks still have at least a decade to prepare for a real fintech takeover, but the question is, do they see fintech's potential as a real threat?
Read More
Join us for 5 days of immersion into the Fintech landscape and technology innovation culture of Silicon Valley